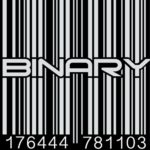 BINARY, hailing from Sydney Australia is the culmination of years of love for house music and performance – and they bring that magic every time they play, whether it's moody, driving techno and progressive house in an underground bunker to a blissful, funky, esoteric poolside VIP event, the passion is always present.
Johnny Gleeson (Former Pacha Ibiza, Marquee Sydney, Defected), twice nominated DJ Artist of the Year and recipient of Oz Music Legend Award, whose productions have graced Toolroom Records, Ministry of Sound UK, Effin, Subliminal and numerous features on Pete Tongs essential selection, and a support list too long to mention, is the driving force and DJ behind the trio.
Up front, Paul Wheeler (Trumpet/Keys) who has headlined around the world with legends like Norman Jay, Mark Knight, Aeroplane and KasKade to name a few. The group also includes Chris Simms (Australia's premier club percussionist) having spent years touring Europe with The Hoax and playing with Skunkhour, The Hoodoo Gurus, Luke Slater and Punk Rok to name a few.
To coin the BINARY sound, think dark, brooding swung and driving beds of electronic music with splashes of jazzy keys and cameos of sexy Balearic trumpet, combined with a perfect blend of rock solid percussion and effects that takes the energy to the next level. The result is far from overkill, but rather a sublime marriage of all the elements to deliver a truely moving experience.
This is BINARY!
HOW IT ALL BEGAN